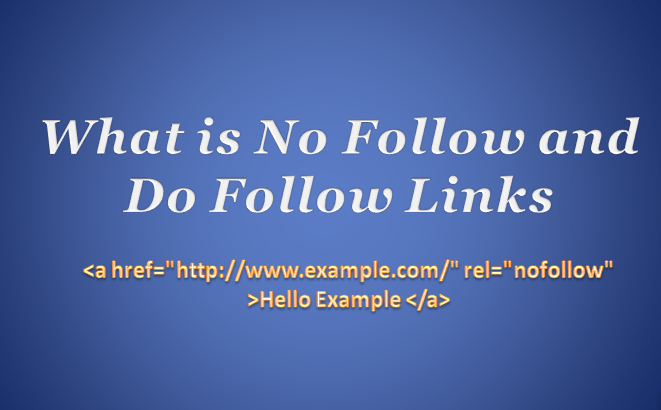 "Nofollow" provides a way for web masters to tell search engines "Don't follow links on this page" or "Don't follow this specific link." Initially, the nofollow attribute appeared in the page-level meta tag, and tell Search engine not to follow (i.e., crawl) any outgoing links on the page.
For example:.
<a href="http://www.example.com/" rel="nofollow" >Hello Example </a>
In general, Google does not pass PageRank or anchor text across these links and you will not get any backlink.
Dofollow link is a sort of link which says all search engines crawlers to go through which likewise put an impact over page rank. When we opt to achieve a dofollow link then it is counted by search engine and sits in the eye of Google, Bing, MSN, Yahoo etc. as a back links for your web site and enhances your website ranking. Have a look at this Video and See how these no follow and do follow links works.