I have started blogging on Devetol from September 2013 and till date I have add lots of theme only the reason to make it clean and readable but this time finally I have now good WordPress theme from Graphy.  In year 2013 My WordPress theme was: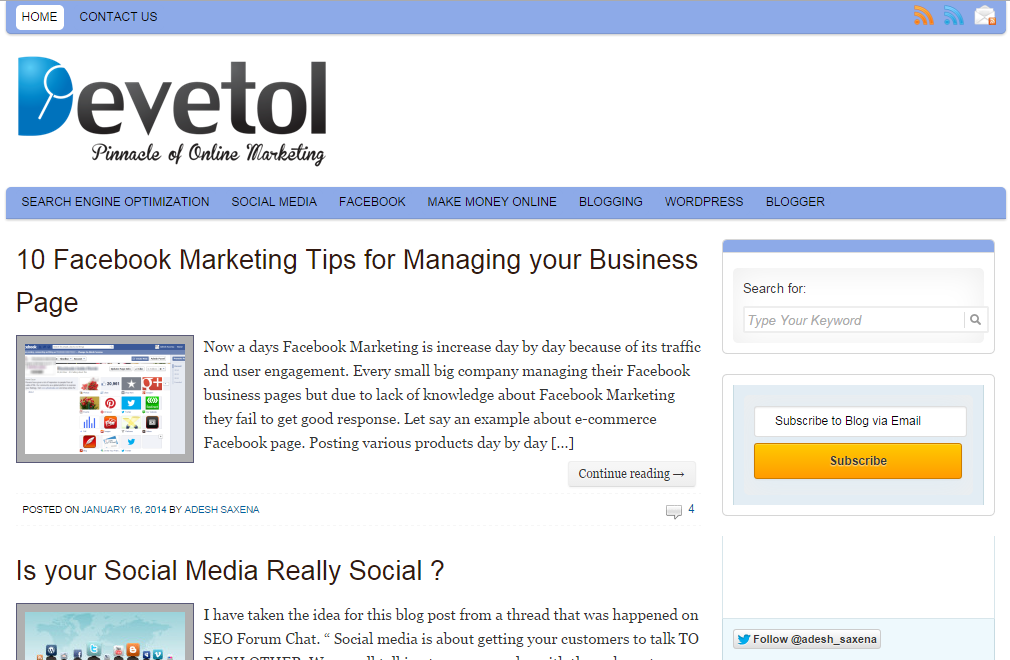 I have modified theme because of its colorful features and turned in neat and clean but some where I was completely satisfied with this theme. I changed theme again, at that time the theme looks like:
Old one theme looks like previous theme. As a Magazine theme there were lots of option to add sliders, floating bars and much more but I avoid all the magazine options.
Changing theme too many times is not a good practice as I was not aware of it but theme should be very clear, neat and user-friendly. I would suggest to WordPress user to not change theme several times, because your theme is identity of your blog or website. Till date I haven't post too much content on this blog that's why I have changed the theme but from this Month I will be posting new and important tips twice in a Week. Day before yesterday, I was checking some blogs and found that High quality content is more important than theme but Your Theme is for your blog readers and content for both i.e., Search Engine and User.
This time I again changed theme which is very responsive and have a beautiful typography.
I am sure all my blog readers will like this new change because of its clear and simple theme. So from this week I will be posting new stuff and will share my blogging experience with you all. Do subscribe my blog and stay update.