Are you a Reddit user? If yes…then definitely you better know its advantages to your brand succeeding but if you are not registered with Reddit yet then you are lacking by millions of traffic every day. Reddit is social networking website which comprised of entertainment and news updates, where registered users could submit any type of brand promotional contents such as text posts, links of the blog posts and news updates just like an online bulletin board system.
Potential users can vote up or down and liked and disliked all those content respectively on the Reddit, which determines the rank of the sites pages and contents are categorized under the "Subreddits" according to the topics defined in the category and user can access everything as per their interest. These Subreddits are categorized in the titles including news, gaming, movies, music, books, fitness, food, and photo sharing with your friends and loved ones.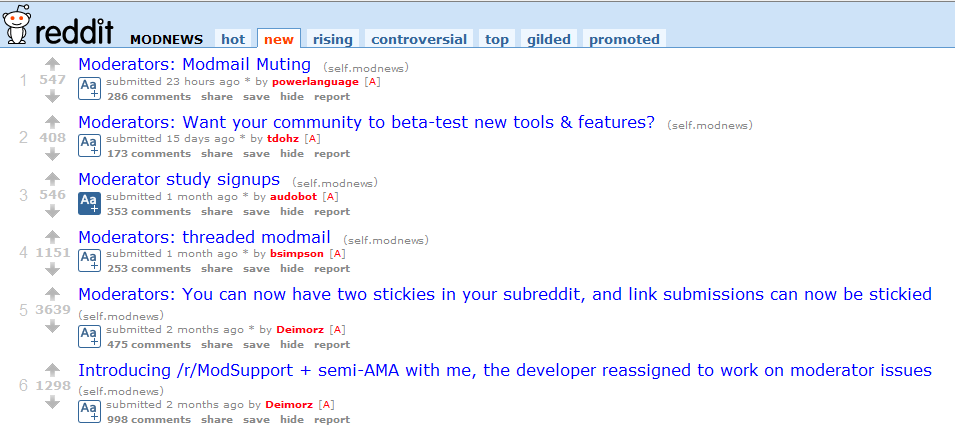 Reddit was established in 2005 by the two roommates of the University of Virginia named Steve Huffman and Alexis Ohanian. Reddit was acquired by the Condé Nast Publications in October 2006 and also became a direct subsidiary of Condé Nast's parent company, Advance Publications, in September 2011. In 2012, Reddit operates as an independent individual and became San Francisco, California-based organization. In October 2014, Reddit received $50 million that is led by Sam Altman and other investors named Marc Andreessen, Peter Thiel, Ron Conway, Snoop Dogg and Jared Leto.
However, brands remain doubtful when it comes to using Reddit as for their marketing campaign, often because they either do not know the influence of Reddit in online marketing strategy on their business because they believe that leads can be converted through offline marketing only. Here, I am going to share the ten biggest example of brand succeeding on Reddit:
The Economist
The Economist is English –language based weekly publisher of a newspaper which was established in 1843 and accumulated around 1.5 million readers and also acquired social media presence through offering blogs posts and associate press on their website.
This publication was then broke into the Reddit to improve their social media presence on this community.
Images Source
 Amazon
Amazon is an e-commerce organization which was found on 1994 and maintained its status by keeping abreast of technology with the time and consistently acquired the first position amid the other e-commerce organizations.
The campaign was begun on the Reddit through Amazon via asking Redditors "What do you want  sold on Amazon? ", when Nissan teamed up with Amazon through selling Versa Note on the website of Amazon and the mystery was figured out by the Amazon that it just shipped a car in an extremely large box.
Amazon not only shares this deal with the customers on Reddit, but it also used to share deals and pre-order windows. For example, Amazon teased "We know how much you guys love the Amazon Bomb, ready for another?"
Image Source
The responsibility of Amazon brand promotions does not ends here by sharing their upcoming products here because it is very necessary to bring the sub threads into the notice of users of Reddit as well as Amazon that has become easier through Subreddits on Reddit.
HTC
Just imagine… if you have got sucked with your orders and had issue while you received your product and having problem with resolving the issues related online purchasing …what could be the greatest option to resolve the issue rather than a chat process, right?
Yeah…Social media networking sites are becoming a great place to discuss the issue related online purchasing and fraudulent occurs in online purchasing too and it does not take even a second  to backfire the image of any organization as it happens with Samsung on 2014 when a front- runner organization saved a Reddit user bacon .
Around one year ago, a Reddit user started raising his voice against the Samsung through a thread with title "About a month ago, my Galaxy S4 caught on fire. Samsung told me that they would replace it. They have ignored me completely since then " with a name "TweektheGeek" according to his post it was flashing that the user contacted Samsung for the replacement of phone and the organization made a promise to resolve the issue, but user was ignored by Samsung on Reddit, Facebook, and Twitter.
A response from the product manager of HTC started grabbing the attention of many eyeballs through long trailing impressive response on this thread and earned lots of appreciations of users as it was displaying and promised to make switch to HTC. However, HTC has earned so many supporters and lovers through Reddit after this conversation or cold war.
 Red Bull
Red Bull has also gained bullfighting fans through continuous content promotions on the Reddit and sponsoring events as the energy drinks are popular on the Reddit.
As per the Subreddits of the users, red bull started gaining numerous popularity through among the wide range of users on Reddit and maintaining its brand name via posting the links of events on regular basis.
XBOX 360
The news has been catching fire from the past one year that the Samsung has almost dropped the ball with their customer support services and Microsoft's XBOX 360 has proved that Reddit is the greatest platform for the brand promotion as well as best place to explain the features of products online in an affecting way.
Image Source
Reddit helps to stand out the Xbox through the good reviews of the users about this on the various Subreddits and also helps the Redditors to identify the best brands among various through creating helpful links, useful reviews as well as providing best platform to share the issues on the community do that it can be easily available for every consumer.
Xbox 360 want to lay ear down on the floor of the platform to listen from the every user and provide best customer support that can boil down their efficiency in future. Best customer services give a lot of cheer on the face of your customers and show that you are actually get bothered by their problems so this can be the best platform to get huge customers on your website.
Conclusion
Reddit is another fast –growing platform that is trending in the strategies of various brand promotion techniques and used by the various high profile companies. If your are a start-up and seeking for the tremendous lead on your business than Reddit is also the best place to promote your products in an effective way through participating with the customers directly.