Do you want to rank the website in 2019 or Do you want to improve SEO performance of the website in 2019? This article will help you to understand all the tricks that you can use in year 2019. 
SEO Trends in 2019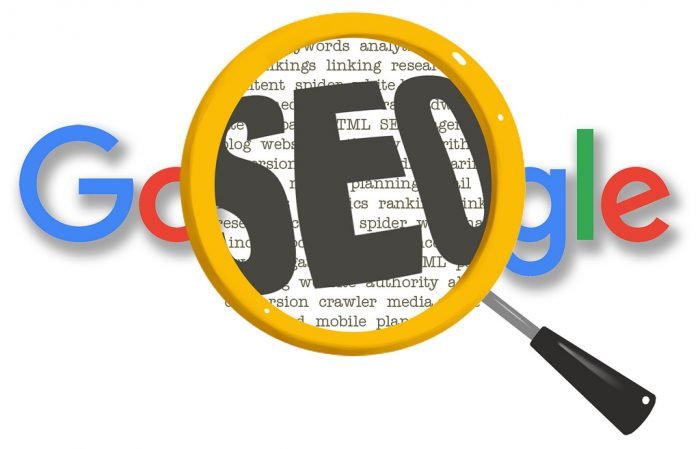 In this article, I will be sharing some tips related to optimizing your website in 2019. I have shared 8 most important tricks that will help you to come and show your website in Google in 2019. All you need to follow and implement because I am already implementing these tricks on my client's website and I am getting good results.
1. UX
UX means User experience. It means how the user navigating your website and how much time user spending on your content. You must consider the following things in order to make UX better
Navigation
Images
Full information
Easy to scroll the content
Easy to read the content
Easy to navigate on other pages
Easy to load the website on any platform either on desktop or mobile device
If you are optimizing your website make sure to follow the UX of your website and it will help your website to come up in SERP in 2019.
2. Website Speed
No one wants to read the content from slow website. If you are user you wouldn't like such slow website that takes time to load. If you want website rank fast in Google in 2019 this is one of the ranking factor. Your website should be opened within 4 to 5 seconds, if a website is not opening with time same you have to re-Optimize  and you have to take care of some of the factors:
CSS
HTML
Images
heavy videos
iframe
JavaScript
If you are on WordPress platform you may use some plugins to make it fast:
If you are non-technical then I am recommending you to talk with an expert or developer to take your website. Here are some online tools from where you can check the speed of the website. These tools will give you recommendations that how you can improve your website performance:
3. High-Quality Content
Optimizing websites in search engine especially in 2019 is not a difficult task. You need to care about something that's very important and that is high-quality content. Content can be anything that appear on the website and user found it interesting. It can be in any form like:
Images
Videos
Slideshare
Breaking news or Short updates
Tabular format
If you want to engage with your audience or if you want to optimise your website fast in SRP in 2019 then you should take care of high quality content. Write content at least 1000+ words. Most of the content writers like Neil Patel, Quicksprout and most of the ProBlogger, they write content more than thousand words and that's the reason their most of the blog posts are ranking on top SERP. So  I highly recommended to write high quality content on website.
4. LSI 
If you are looking huge Organic traffic then you need to write SEO friendly content.  I mean the use of keywords on a website in proper way. LSI means:
Latent semantic indexing is a concept that search engines like Google use to discover how a term and content work together to mean the same thing.

In other words, in order to understand how LSI works, you need to understand that search engines are smart enough to identify your content's context and synonyms related to your keywords. – SearchEngineWatch
With the help of some tool you can take the idea for LSI and you can use them in a content:
If you have a content writer make sure to you shared all the LSI with a content writer and she will write a good and SEO friendly content.
5. SSL Enabled secured website –
We can't deny the factors of ranking website in 2019 and that's the reason behind is SSL certificate.  If you have enabled proper SSL certificate then it will help your user to understand that your website is fully secure.
Here is the recent update about SSL:
Chrome will no longer trust new SSL/TLS certificates that are not qualified for Certificate Transparency (CT). CT is a method to publish all certificates in one or more publicly available CT logs, which meet the qualification requirements established by Google. CT logs can be audited to ensure they are honest. Domain owners and people all over the world can use the CT logs to monitor their domains and discover SSL/TLS certificates – Source
If you want to buy SSL you can check out the few of the website:
Namecheap.com
Godaddy.com
Hostgator.com
If you want to use it for free there are few website:
If you will see any keyword in Google SERP, more than 70% websites are ranking with SSL Enabled and its shows that Google loves and take on the priority level.
6. Use FAQ or QnA pattern to Write Content-
Writing high-quality content doesn't mean that you are writing content more than 1000 Words or 2000 words. Your content should be user-friendly.  If you are writing an article for a digital marketing Training Institute then you can write up to 2000 words or 500 words and after that make sure to write 200 words in question and answer format.
For examples: 
Why should I take the admission in your Institute ?
You can write the answer using your institute with some keywords.
  What is the fees of  Your Training Institute ?
  Will you guys provide placement of digital marketing training?
Try to write some sort of question in answer because as per Google as per recent Google update – Google loves the article the content in question-answer format and  that's why the Quora.com is the one of the biggest website of question answer and most of the question is ranking on the first page of Google.
It means you should take the example of Quora and if you want to rank your website in 2019 make sure to add some points in last of the content. This will give signal to Google and your website will rank in Google fast as compared to other website,
7. Voice Optimization – 
Now-a-days most of the people are using mobile device and they have Google Assistant enabled smartphone. In this way they search something by voice feature,  instead of typing some words in Google.  If you want to optimize your website make sure to use long tail keyword because long tail keyword will optimize a website and it will rank faster as compared to short keywords.
Use long tail keyword with the help of some website like:
8. Backlinks – 
Ranking a website in 2019 is really very challenging task and as per my experience in internet marketing what I found is:
If content is King then backlink is Queen. 
If you want to improve SEO of the website in 2019 then it is very important to increase your website backlinks but I am the recommending you to keep the balance of do-follow backlinks and no-follow backlinks. Those who don't know what backlinks is?, You can check out the more details from this link.
I am sharing few things to you should keep in your mind while creating backlinks in 2019:
Always create backlinks from high authority do follow website.
Use 80-20 rule in creating backlinks
80% Dofollow and 20% No-Follow
Create backlinks from relevant website
No Spamming
Try to make links in Natural Way
Use ahref to keep an eye on Competitor backlinks strategy in 2019 
SEO optimization in 2019 can be easy for you if you follow the above strategy in this year. This SEO Checklist in 2019 will be give you good results.
I am Always ready to help my readers and students. In case you are facing some issues in ranking your wesbite in 2019 or looking for some SEO action plan, contact me and I will be glad to help you.
Devetol is Brand in Digital Marketing Industry where one can fullfill his dreams. Contact Now for Best Digital Marketing Training in Delhi NCR